Our Commitment to Sustainability
At Highway Robery, we want the right choice to be as comfortable as your favorite bathrobe. That's why we are committed to using only environmentally sustainable and socially responsible production practices.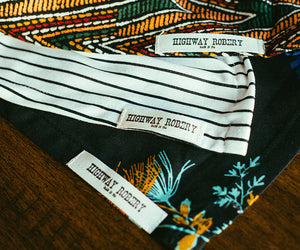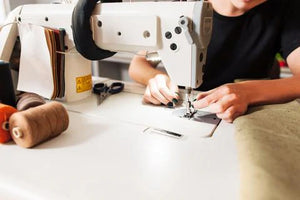 Sustainable Design
All of our robes are made with high quality, dead stock fabrics that look great and are built to last. Our unwavering commitment to pre-existing fabrics creates an added layer of novelty to all of our robes. Once we are out of a particular print, we're often out for good. Browse our Retired Robe Hall of Fame here.
SMALL BATCH + ZERO(ISH) WASTE
We hand pick all of all of our robes' off beat and whimsical prints - to be made in small batches in our factory in Los Angeles. Any leftover fabric is used to create 'beer-sized' mini robes, to ensure we produce as little waste as possible.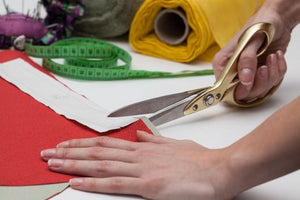 DOMESTIC PRODUCTION + TRANSPARENT PRICING
Our robes are made in a Los Angeles sewing house that employs predominantly female workers. As an ethical clothing brand, we pay our team well above industry-average wages. Traditional fashion retailers tend to markup their products as much as 3-6x. We bring our sustainable robes to you at a consistent 2x.
We're thankful to have been mentioned by many online publications for our commitment - including Done Good, Mother Nature Network, Starter Story, and The Good Trade. Learn more about our story here, or browse our current robe lineup here.