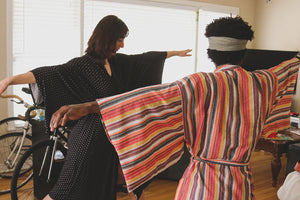 SARAH BETH STILES
Sarah has worked with us at our sister brand,Fortress for a little while now. She has a great eye and a good spirit, so when she wanted to enlist some friends to take some robe photos we couldn't resist.
see more of her work
Image with text
Use these blocks to share your brand's story. You can focus on a particular collection, a product detail, or even embed a video.
Learn more